On the Leading Edge of Waikiki

Hours: M-F 7AM - 5PM 

Sat. & Sun. 8AM - 5PM

Click to see larger image.

WELCOME TO Ena Road Laundromat

If you're looking for high quality and personal service, you've come to the right place. At Ena Road Laundromat we'll give you the attention and personal service you'll come to expect and enjoy. 

Ena Road Laundromat has been located in Waikiki since 1980. Let us put our experience to work for you.

© 2011 Ena Road Laundromat. All RIGHTS RESERVED.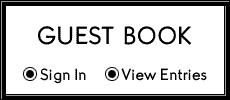 478 Ena Road

Honolulu, Hi. 96815

Serving visitors and residents of Oahu for over 30 years.